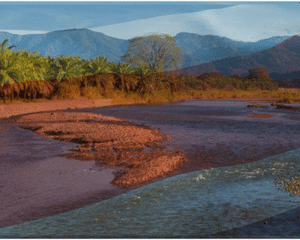 Single Origin | 10 oz
Signature Organic Espresso
Sale price Price $19.99 Regular price Unit price / per
A bold, rich, and smooth base for lattes, macchiatos, and cappuccinos alike, our espresso roast withstands additions of various kinds of milks and sugars with its robust flavors.
The shaded rainforest mountains of Nicaragua slowly produce coffee cherries that take a careful journey finalized by high roasting temperatures bringing you our pesticide-free, organic, low-acid supremely dark and bold espresso.
Hand-picked, spring water washed, sun-dried
Freshly roasted each time you order.
3rd party tested for mycotoxins, heavy metals, pesticides + 400 other toxins!
Mountain shade-grown
Fairly traded
Organic
Elevation: 1,200 Meters on average
 Special Orders: We are happy to accommodate special order requests in regards to roast profiles and bulk sized orders, please email sales@bleucoffee.com for more information.