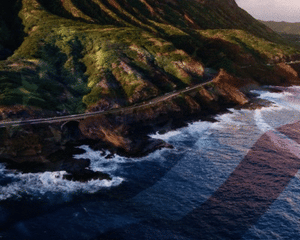 Single Origin | 10 oz
100% Kona
Sale price Price $29.99 Regular price Unit price / per
Kona coffee is a premium gourmet Arabica coffee grown in the Kona district on the western side of the Big Island of Hawaii in the United States. The area where it is grown is known as the Kona Coffee Belt, and also Kona Coffee Country.
Kona coffee is clean and well-balanced with a medium body and cheerful, bright acidity yet classically balanced and often exhibiting spicy and also buttery qualities with subtle winey tones, intensely aromatic, and with a great aftertaste/finish.

Special Orders: We are happy to accommodate special order requests in regards to roast profiles and bulk sized orders, please email sales@bleucoffee.com for more information.