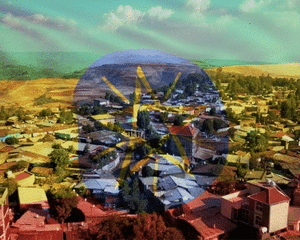 Single Origin | 10 oz
Ethiopia Yirgacheffe
Sale price Price $13.99 Regular price Unit price / per
Tied for the second-highest rating in a cupping of single-origin coffees. Processed by the washed method (fruit skin and pulp are removed before drying).  A washed Ethiopia cup with a developed roast profile that amplifies chocolate and floral notes; deeply and richly sweet throughout.
Overall the taste is clean with a delicious intensity that shines through in the spicy aroma. Cultivated at elevations higher than six thousand feet in the highlands of Ethiopia, the coffees are known for their heavy sweetness when given a a Dark Roast, and for the bright acidity when given a Medium Roast.

The bright acidity and sweet flavor of these premium coffee beans are partly a result of the wet processing which also provides a medium body. The taste has a tones of tangerine and citrus along with wine and berry tones.
Ethiopia Flavor: Richly sweet, roast-rounded. Dark chocolate, gardenia, gently scorched cedar, red plum, hazelnut in aroma and cup. Sweet structure with little discernible acidity; full, creamy mouthfeel. A chocolate-driven finish is supported by notes dark chocolate, gardenia and hazelnut. 
Special Orders: We are happy to accommodate special order requests in regards to roast profiles and bulk sized orders, please email sales@bleucoffee.com for more information.