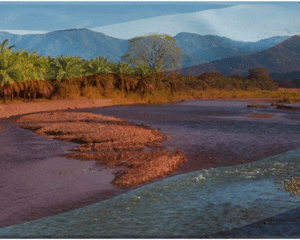 Single Origin | 10 oz
Tanzanian Peaberry
Sale price Price $15.99 Regular price Unit price / per
Your cup of Bleu Coffee Signature Espresso -  Premium Espresso Medium Roast Coffee comes from coffee beans that have been individually hand selected as the premium bean(s) of a harvest. Your coffee beans are lovingly cultivated by local farmers, after being grown slowly to full maturity in mountain shade. Your beans are hand-picked — one at a time to provide the highest in Gourmet blends — and then fermented for 26 hours so the skin can be carefully removed without damaging the seed. No pesticides are ever used. Next, your beans are spring water washed, then slowly sun-dried until they have the perfect humidity content of 11.5%. Finally, your beans transition into a 30-day "rest" period, which allows the beans to slowly complete their taste-enhancing richness. You literally are getting the "cream of the crop" in layman's terms.
Hand picked, Spring water washed, Sun Dried
Hand roasted
3rd party tested for mycotoxins, heavy metals, pesticides + 400 other toxins!
Mountain Shade Grown
Fair Trade Organic
Single Origin, 100% Arabica Bean
The mountains of Tanzania is where only the highest varieties of bean are grown. Pesticides are not used. The ripening process is slow, to guarantee the final product has all the organo-leptic properties of a world-class coffee. It's unique washing, sun drying, and humidity process, combined with a "rest" period for the beans, are only a few of the "secrets" to this——-the finest gourmet coffee on the planet. The roasting process of Bleu Coffee separates us from the all the other coffees you will find.

The coffee can be described as a well rounded and balanced cup.  It is a rich and bold coffee with undertones of chocolate and caramel with a slight fruitiness----- some even say slightly sweet. It has an intense and delicious aroma that is very unique, and is a cup that has medium to low acidity.