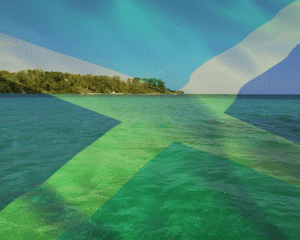 Single Origin | 10 oz
100% Jamaica Blue Mountain
Sale price Price $29.99 Regular price Unit price / per
Jamaica Blue Mountain Coffee, one of the rarest Arabicas in the world. Excellent body with an intense aroma, this perfectly balanced coffee produces the most exquisite flavor that is unusually sweet and mild. Sought after by many as "The Best Coffee in the World".

Blue Mountain, grown in the lush, lovely mountains to the northeast of Kingston, Jamaica, is one of the world's best-known coffees and also one of the most expensive. 
Blue Mountain Flavor: Round, deeply sweet. Brown sugar, roasted cacao nib, vanilla, cedar, a hint of flowers in aroma and cup. Round, straightforward acidity; velvety mouthfeel. Sweet and cocoa-toned in the short finish; sweet but fades a bit in the long.
Special Orders: We are happy to accommodate special order requests in regards to roast profiles and bulk sized orders, please email sales@bleucoffee.com for more information.